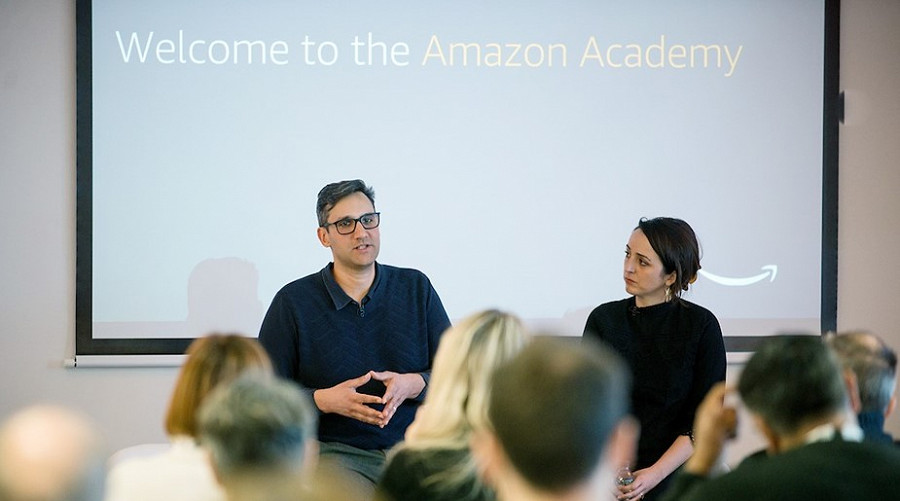 More than 60 of South Yorkshire's SMEs and entrepreneurs attended the first Amazon Academy of 2020, held at the iPort fulfilment centre in Doncaster. The free event, aimed at helping SMEs to export their products and services by embracing digital technology, was organised by Amazon and small business support network, Enterprise Nation. Business owners from Doncaster and across South Yorkshire attended keynote speeches, workshops and panel discussions with export, technology and marketing leaders including Sheffield City Region Growth Hub, the Doncaster Chamber of Commerce, Be the Business, ICAEW and more. During the event, guests were also given an exclusive, behind-the-scenes tour of the Amazon fulfilment centre on Doncaster's iPort.
"Our team here at Doncaster's iPort enjoyed hosting the Amazon Academy and it was great to welcome so many SMEs, entrepreneurs and business leaders to our fulfilment centre.
The aim of the Academy programme is to empower businesses in Doncaster and across South Yorkshire to join the companies across the UK who exported more than £2bn of goods last year by selling on Amazon and to help fuel their growth by providing them with the technology to increase revenues, grow profits and create new jobs."
Adam Banks, Site Leader at the Amazon iPort fulfilment centre
Since launching in 2016, the Amazon Academy has helped over 3,000 SMEs and entrepreneurs across the UK learn how to grow their businesses through greater digital adoption. It forms a part of the company's ongoing efforts to help SMEs from across the UK grow their businesses, in particular by boosting their e-commerce and export sales.
Amazon offers a suite of services to help businesses export their products and services, including providing global delivery and distribution, managing customer services in the local language and translating hundreds of millions of product listings each year on behalf of smaller businesses. As a result, eight in ten UK-based businesses selling on Amazon now export abroad, with more than half of all sales on Amazon's global sites coming from smaller, independent businesses.
Members of the public who didn't attend the Academy can also sign up for a free tour of Amazon at www.amazon.co.uk/fctours. The tours are open to anyone over the age of six years old. Each tour lasts about one hour, and the maximum number of participants is 25 people.
Businesses interested in selling on Amazon can find more information here.