Woodland Group
Woodland Group have been providing innovative logistics, e-commerce and supply chain management services since 1988.
Today, they are one of the largest privately owned global logistics businesses in the UK.
Over the years, our people have earned a reputation for being reliable, honest, hard-working, solutions-driven and fast to react.
Find out more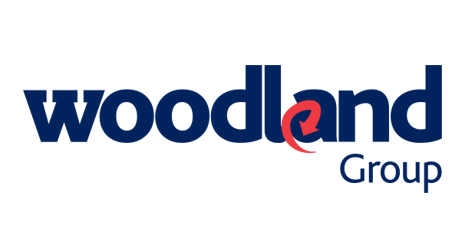 Woodland's success is down to our dedicated, passionate people. We believe in nurturing talent, expertise and innovation and are committed to supporting the personal and professional growth of each team member. If you thrive in a challenging and fast paced environment, Woodland can offer you a rewarding career path.
A RANGE OF OPPORTUNITIES
At Woodland Group, we strive to provide our team members with the best training we possibly can.
From fully funded apprenticeships to our in-house leadership programme, we have something for every learner at every stage of their career. Woodland's apprenticeship scheme has seen several Woodland apprentices successfully grow their careers to current senior management positions.
Our own Group Training Manager writes and delivers new and exciting classroom and online training, designed to assist everyone at Woodland in developing their people and business skills. We offer bespoke training opportunities to suit each team member's goals and needs and to assist our teams in preparing for changing demands in skills globally.
Our teams are empowered to actively take part in developing the future of the business through regular feedback opportunities, and involved in creating positive change.
BENEFITS AND CULTURE
Work with us, and you'll find we all have the same goal in mind – putting the customer first. We value honesty, transparency, passion and commitment.
What you can expect from Woodland Group as an employer:
The opportunity to be part of a great team;
Great training and development opportunities;
Career advancing opportunities, we are constantly growing and all opportunities are advertised internally; and
Competitive salary.
The way we work is reflected in the way we recognise and reward our people too. So in return for your hard work and commitment you can look forward to a range of benefits, including:
Cinema discounts
Wellness platform and gym discounts
Hello Fresh and supermarket discounts
Exclusive pricing on Apple products
Various high street shop discounts
Holiday/travel/hotel discounts
Taste card
Free mobile phone insurance
Financial advice
A free will when you take out discounted life insurance
Many more…
"I started working at Woodland in October 2013 as an Ocean Export Operator for our Rest Of the World Service. I worked on this service for four months when an opportunity for an Ocean Import Supervisor role came up on the American Import Department.
Although I was still in my probationary period and didn't think I would have a chance at getting the job, I wanted to show the management team that I had aspirations to further my career at Woodland. To my surprise, I did get the job and I have been part of the Americas Import department ever since!
Last year, I was promoted again to the Import Department Manager!Since joining Woodland, I have had the opportunity to work in our Chicago and New York offices, which was a fantastic experience. It gave me so much insight to the trade and helped me bring knowledge back to the department in Chelmsford.
The management team have always given me lots of support and opportunities to progress in my career. Without them, I wouldn't be where I am now.Woodland is also a very friendly, fun and social company to work for.
If you want to be social with us then we will keep you very busy throughout the year! There is always something fun going on at Woodland and anyone can join in, the more the merrier!Working at Woodland has shown me that if you have the right attitude and you are willing to put the time and effort in then anything is possible!"
Vicky
"I started working at Woodland in August 2016 on a Level 2 Business Administration Apprenticeship. I was working on reception two days a week and in the sales department three days a week.
Six months into my role, I was called upon to help cover in the customs department and I have been working there ever since! My apprenticeship was a year-long course and once I had passed, Woodland kindly offered me a full time job on the Customs department as a Customs Coordinator which I am now fully trained in.
My experience at the company has been great, I absolutely love working for Woodland and when I look back at where I started I feel like I have progressed really well. One of the main factors I love about working for Woodland is the people that work here, they are great. We often have outings where we get to socialize outside of work hours.Soon I am going to attend a Customs Consultancy course which will help widen my knowledge in the area I am working in."
Lilly